Key takeaways:
In a speech from the throne today, Prime Minister Justin Trudeau will lay out his goals for his third Liberal term.
In a speech from the throne today, Prime Minister Justin Trudeau will lay out his plans for his third Liberal term.
The throne speech is expected to be brief and devoid of surprises, reviewing topics from the Liberal platform from the recent federal election campaign, which saw the Liberals win a second consecutive minority government.
The unique feature of the speech may be the person who gives it: Mary Simon, the first Indigenous woman to fill the position of Governor-General of Canada.
Also read: As B.C. officials warn that weather might delay flood recovery, supply chains are resuming
Due to the ongoing COVID-19 outbreak, Simon, an Inuk from Kuujjuaq in northeastern Quebec, will read the address in the Senate chamber before an audience of dignitaries, senators, and a few of MPs — a substantially smaller crowd than normal.
The speech is anticipated to define the broad strokes of a plan the Liberals claim Canadians gave Parliament a mandate to pursue: ending the fight against COVID-19 and establishing a more resilient, fairer, and environmentally friendly economy.
It will also restate the government's core economic development pillars, including affordable housing, more aggressive climate action, and concluding discussions with recalcitrant provinces on a national $10-a-day child care system.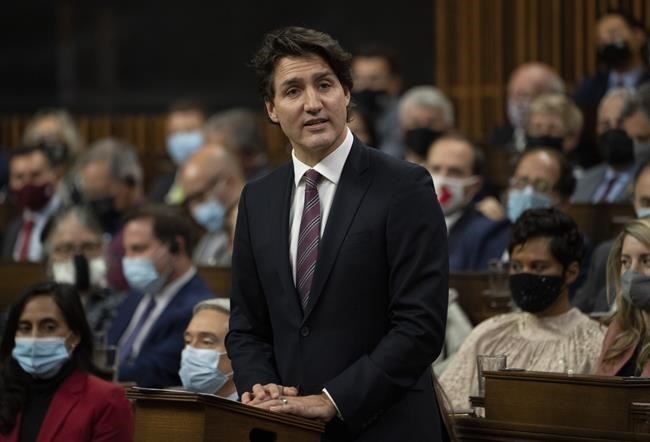 It is also expected to reaffirm the government's commitments to make the country safer and more inclusive and continue the process of Indigenous reconciliation.
Throne speeches are rarely detailed, and this one is anticipated to be no exception. Later, in the mandate letters, Trudeau writes to each of his cabinet members, giving out their particular marching orders, a complete framework will emerge.
It's shaping up to be a jam-packed legislative agenda, which kicks off in earnest on Wednesday.
And, despite their minority status, which forces them to rely on opposition parties to pass legislation and survive confidence votes, it's evident that the Liberals are focused on moving rapidly on their priorities this time.
Mark Holland, the leader of the Government House, said on Monday that he hopes to pass four priority bills before the House of Commons adjourns for the holidays on December 17.
Source: CTV News
Get Canada and Manitoba's top News, Market news, and other worldwide news only on Manitoba Daily.