Key takeaways:
On Saturday, Canada will begin requiring all truckers entering from the United States to show proof of vaccination as part of its fight against COVID-19.
Road transport transports more than two-thirds of the $650 billion in goods traded annually between Canada and the United States.
Despite mounting pressure from critics who claim it will exacerbate driver shortages and raise the price of goods imported from the United States, Prime Minister Justin Trudeau is pressing ahead with a vaccine policy for international truckers.
As part of its battle against COVID-19, Canada will begin requiring all truckers entering from the United States to show vaccination on Saturday.
According to the Canadian Trucking Alliance (CTA), this could force 16,000 cross-border truckers off the road, or 10%. As per the source by Govt, the government estimates that 5% of drivers will be affected.
Also read: Around 915 Manitoba health-care workers have been diagnosed with COVID-19
The mandate is the first policy action taken since the outbreak to limit cross-border trucking traffic. When the border was shut for 20 months, trucks were allowed to cross freely because they were deemed necessary to keep supply chains running.
"We do not expect significant disruptions or shortages for Canadians," said the source.
Trudeau has pushed for a strict inoculation policy for federally-regulated employees. The fast-spreading Omicron variant of the coronavirus seems to have strengthened his govt's resolve to stick to it.
According to industry groups and opposition parties, it is a bad idea, especially at a time while the Bank of Canada is predicted to raise interest rates for the first time since October 2018.
Despite the reality that the extensive majority of Canadian truckers are vaccinated, those who aren't "are already starting to quit," according to Stephen Laskowski, president, and chief executive of the Canadian Trucking Association.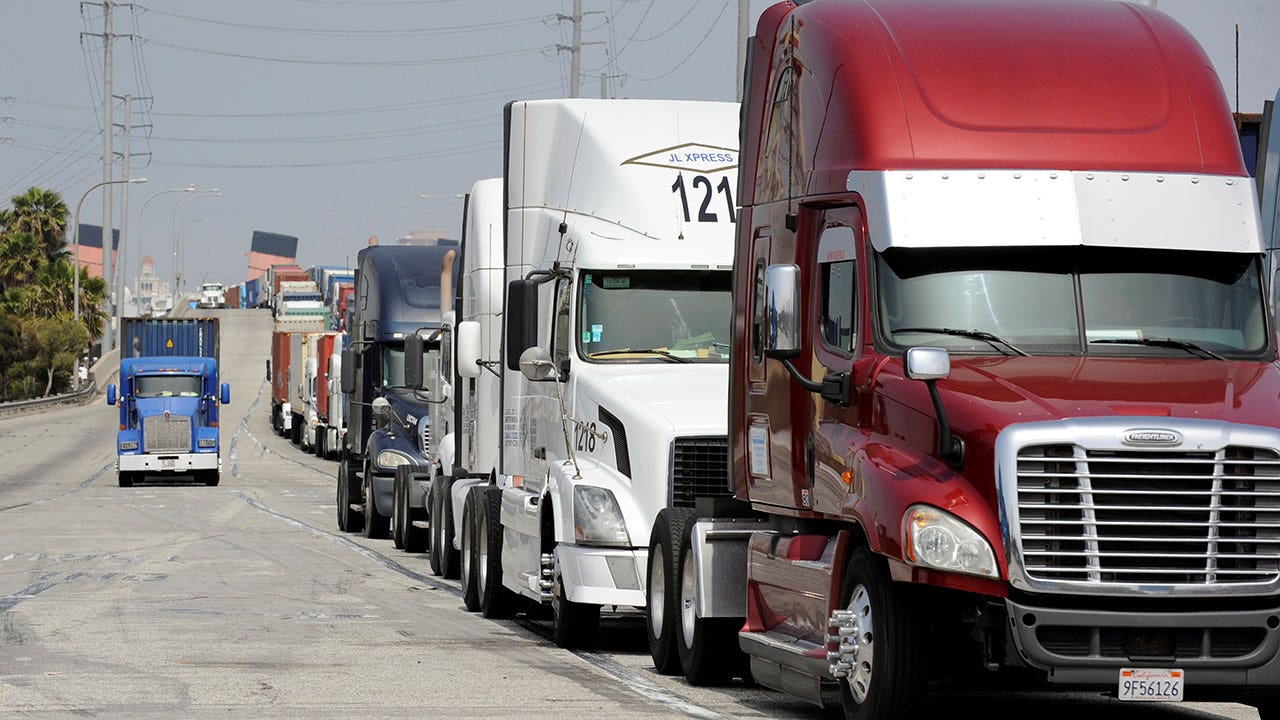 Road transport carries more than two-thirds of the $650 billion worth of goods traded yearly among Canada and the U.s.
"For a long time, inflation has been a topic of discussion. And this will only add to the conflagration. "Steve Bamford is the CEO of Bamford Produce; an Ontario established importer and exporter of fresh fruits and vegetables.
Due to a driver shortage, the cost of transporting a truckload of fruit and vegetables from California as well as Arizona doubled during the pandemic, according to Bamford. Fresh foods are particularly vulnerable to freight issues due to their short shelf life.
Supply chain disruptions pushed Canada's headline rate of inflation to an 18-year high in November, and also, the Bank of Canada has indicated that it may raise rates as early as April.
"If we notice tens of thousands of truckers unemployed, we're going to see prices skyrocket for groceries, for everything," Conservative Party leader Erin O'Toole stated "on Thursday, adding that "reasonable accommodations" such as regular testing could be made.
On Friday, Interprovincial Affairs Minister Dominic LeBlanc slammed O'Toole for a "lack of leadership" on COVID-19, saying it "would only force more lockdowns and put Canadians in danger."
Source: CTV News
Get Canada and Manitoba's top News, Market news, and other worldwide news only on Manitoba Daily.