Key takeaways:
According to a Manitoba news release, the first case of the omicron strain, also known as B.1.1.529, has been detected.
On Tuesday, Manitoba's official coronavirus data dashboard reported four deaths and 93 new cases of COVID-19.
According to a news release from Manitoba, the first case of the omicron variety, also known as B.1.1.529, has been discovered.
Public health experts aggressively manage cases and contacts as per the news release. If any public health hazards are detected, and it is judged essential to protect the health of others, more information will be disclosed.
According to Manitoba, the person who tested positive for the newest coronavirus variety of concern recently traveled to Manitoba from a federally recommended country and has so far only suffered moderate symptoms.
This is the first time the variation has been discovered in Manitoba. Cases have also been documented in other provinces, including Ontario, Alberta, and British Columbia.
The WHO has classified omicron as a concern variation because little is known about it. It's been connected to a fast increase in cases in practically every province in South Africa.
Also read: Facebook is being sued by Rohingya refugees in Myanmar for US$150 billion
Virologist Jason Kindrachuk says he's not surprised Manitoba has reported its first case of omicron. However, according to the public health officials, the delta, or B.1.617.2 form, is still the province's biggest problem.
"Even though we're talking about omicron, delta continues to put a lot of people in hospitals. It's still circulating freely in communities all across the world. And, sadly, it is resulting in a high number of fatalities; therefore, we must remain vigilant "said the Canada Research Chair in Emerging Viruses associate professor.
Kindrachuk intends to learn more about how transmissible and hazardous omicron is in the coming days and weeks. Nonetheless, he claims that Manitobans are aware of how to decrease transmission.
"Even if omicron has increased transmissibility, the things we're doing are going to be able to have the virus at bay for the most part."
To reduce the spread of COVID-19, including its highly contagious variations, Manitobans should continue to obey public health instructions, get vaccinated, avoid contact with others, and focus on the fundamentals, according to the province.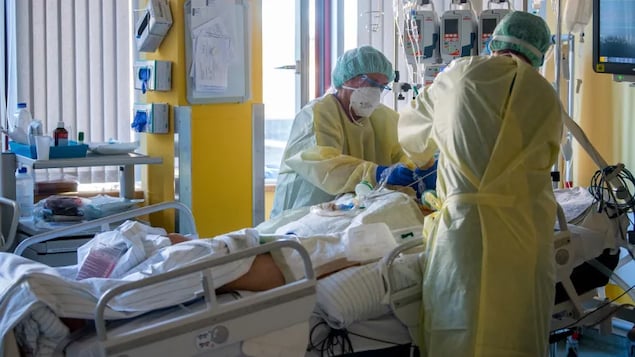 4 more people have died.
On Tuesday, Manitoba's official coronavirus data dashboard reported four deaths and 93 new cases of COVID-19.
The Southern Health Region has 38 new cases, Winnipeg has 34, the Northern Health Region has 11, the Interlake-Eastern Health Region has six, and the Prairie Mountain Health Region has four.
The coronavirus has already alleged the lives of 1,338 people in Manitoba. There are 1,565 active instances, with 66,035 people recovering from the condition.
Manitoba's current five-day test positivity rate is 6.4 percent, up from 6.3 percent on Monday.
On Monday, a total of 2,516 COVID-19 tests were performed.
On Tuesday, 152 Manitobans were hospitalized with COVID-19, the same as the day before, with 32 in intensive care, up to two from the day before.
According to a Shared Health spokeswoman, there are 97 patients in critical care as of midnight, including COVID and non-COVID patients, which is 25 more than the pre-pandemic baseline of 72 patients.
Among the COVID-19 patients at the hospital, 59 are unvaccinated, 30 are completely vaccinated, and six are partially vaccinated.
Twenty-two people in the ICU with active COVID-19 are unvaccinated, whereas two are completely vaccinated.
According to the province's school data dashboard, there have been 1,750 COVID-19 incidents linked to school-age children or school employees since classes began on September 7.
That's a 177-percentage-point gain since the latest update on December 3.
There are 1,495 student cases and 255 staff cases in the most recent school statistics. 396 schools have reported one or more occurrences.
Source: CBC News
Get Canada and Manitoba's top News, Market news, and other worldwide news only on Manitoba Daily.