Key takeaways:
Alec Baldwin claimed that he did not fire the gun that killed a cameraman on the set of Rust.
Alec Baldwin stated he did not pull the trigger on the gun that murdered a cinematographer on the set of Rust, as New Mexico police looked into how to live ammo got onto the set.
Baldwin gave his first full interview about the Oct. 21 shooting, in which he was holding a gun he was told safe when it went off.
"Well, the trigger wasn't pulled," says the narrator. According to an extract published on Wednesday of the interview, which will air on Thursday, the actor told ABC television journalist George Stephanopoulos, "I didn't pull the trigger."
Also read: Highways are reopening in B.C., but free-flowing traffic is still months ahead
"I'd never point a pistol at someone and pull the trigger." Baldwin added, "Never."
In what Baldwin has previously described as a sad event on the Western film set he was shooting near Santa Fe, cinematographer Halyna Hutchins was killed, and director Joel Souza was injured.
Baldwin's comments drew no response from the Santa Fe Sheriff's Department on Wednesday. It's unclear whether authorities are looking into the possibility of an unintentional discharge.
There have been no criminal charges brought. Instead of dummies, investigators have been concentrating on how live rounds got onto the set.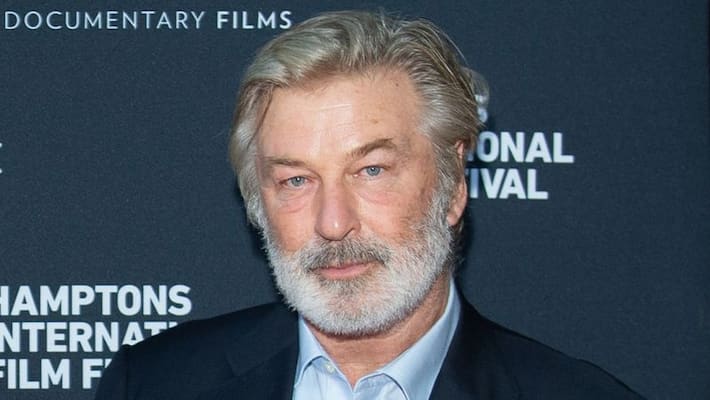 During a search this week at the facilities of an Albuquerque supplier of props and weapons for movie productions, they discovered Rust paperwork. According to court filings published on Wednesday, they suspected live ammo for a revolver similar to the one Baldwin was using.
According to the records, the supplier, Seth Kenny, had informed investigators that the live rounds recovered on the set could have been "reloaded ammo" that he had previously purchased from a buddy. Bullets, as well as other components, are recycled in reloaded ammunition.
On Wednesday, Kenny could not be reached for comment.
Since the accident at the Bonanza Creek Ranch outside Santa Fe, Baldwin has had a low profile, where he played an egotistical TV network executive on the TV comedy series 30 Rock.
Baldwin, who starred in and produced the low-budget Western, "went over in detail what happened on the set that day," Stephanopoulos said on ABC's Good Morning America show on Wednesday, just before the broadcast.
Two crew workers have filed legal complaints alleging negligence and weak safety protocols for Baldwin, the producers, and others involved in the production. The producers have stated that their internal investigation is underway.
Source: Global News
Get Canada and Manitoba's top News, Market news, and other worldwide news only on Manitoba Daily.